Few words about our fleet…
The fleet we propose you to use on our tracks benefit from specific preparation and an adapted set-up for ice driving. 
Pure sport cars, GT, authentic race car, modern, youngtimer or oldtimer, the variety will allow you to appreciate the specificities of each architecture, transmission, or engine technology.
Sport, rally and vintage cars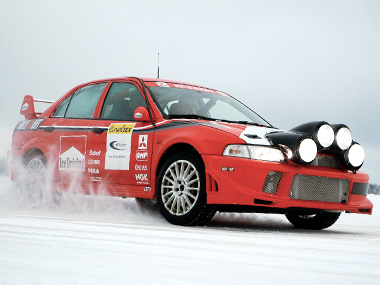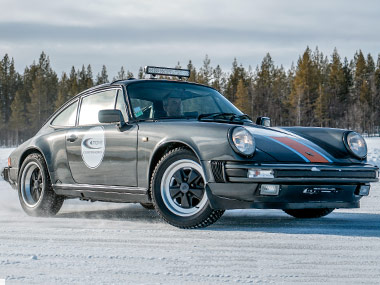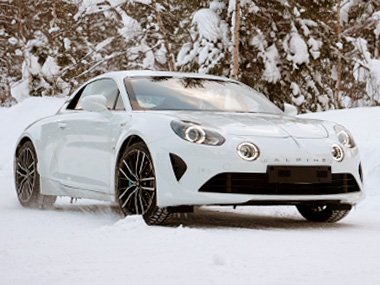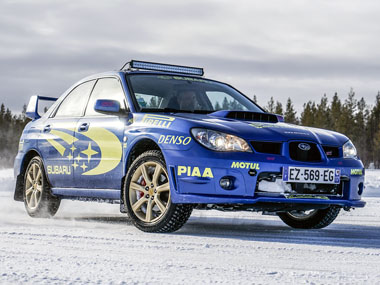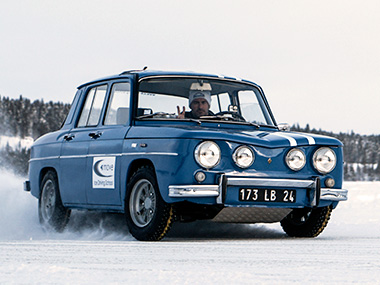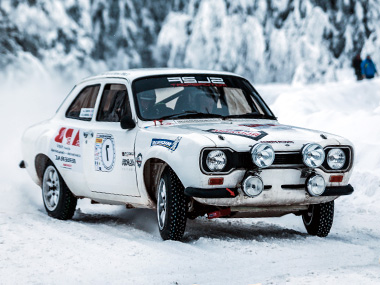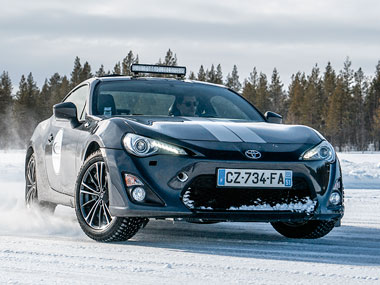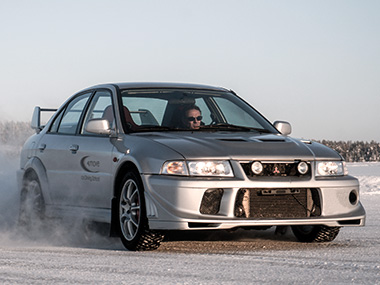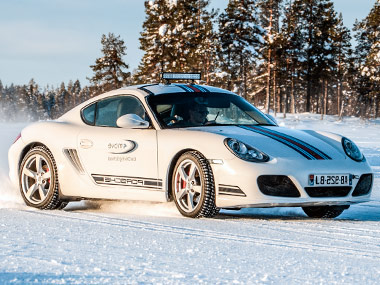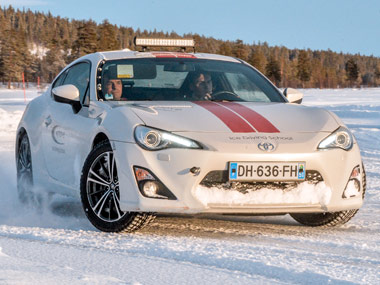 Mitsubishi Lancer Evo 6 Gr.A
This Rally legend is known for its numerous victories and titles in World Rally Championship, especially in the hands of Tommi Mäkinen.
Racing feeling is guaranteed, with its permanent 4-wheel drive, and an engine delivering 300 to 400 HP on demand !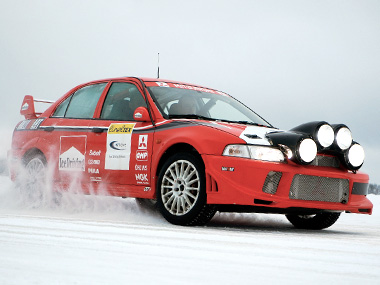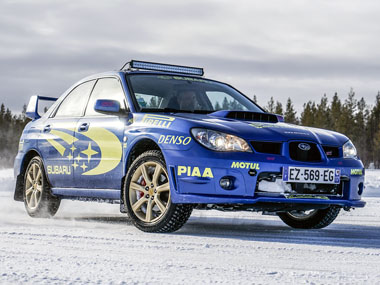 This generation of the famous Subaru Impreza was known for bigger and more torquy engine, and a more efficient chassis.
Its permanent 4-wheel drive is a guarantee of efficiency. With this national rally (N group) configuration, the racing gearbox enhance significantly the performance.
New in 2020 ! Rally amateurs remind without a doubt this legend. From the end of the 60's to the 70's, FORD was often unbeatable in the world rally championship with this racing version of its best-seller.
Rear wheel driven of 180 HP for 940 kg, this authentic rally car with its roll cage and full racing settings provides all the requirements for an unforgettable driving moment !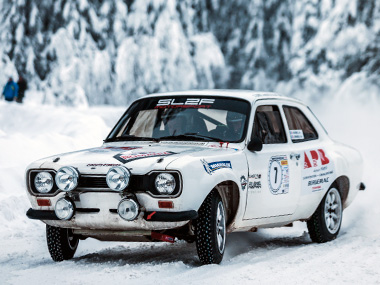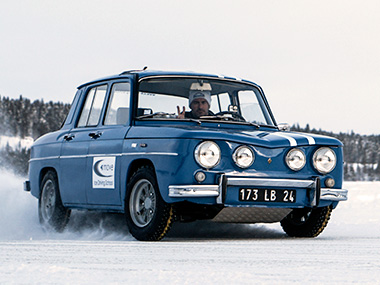 Is-it necessary to present this other legend ? Several generations of passionate drivers have been dreaming of it, and it is still a beast which is amazingly fun to drive.
We don't say much here about its performances in icy conditions, you won't believe it !
Mitsubishi Lancer Evolution 6 Tommi Mäkinen Edition
From all the Lancer Evolution, the 6.5 version, last evolution of the evo 6 family, was a limited edition celebrating the titles in world rally championship of the finish race driver.
With its AYC rear differential (it was the first sport car to propose such a technology), its ability to rotate an its efficiency will help you to feel quickly as a famous rallyman.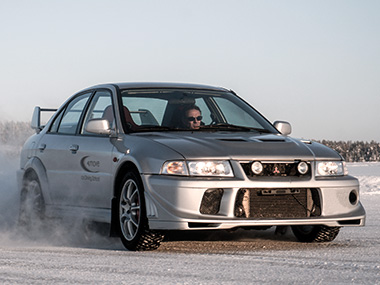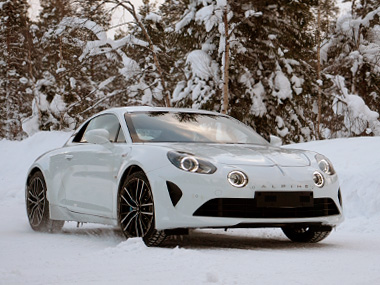 We were dreaming of it and they made it ! The most famous french sport coupe is born again, and the result is as expected : light, playful, efficient, with super cute neo-retro look !
You will discover it from winter 2020… There will be for sure a no mercy fight with our Cayman S !
With its 3.4L flat-6 in central position, providing a massive torque and an mind blowing sound, but also a perfectly fun equilibrium, this Cayman S of 350 HP  is a must in these conditions ! And its PDK gearbox makes it even easier to handle.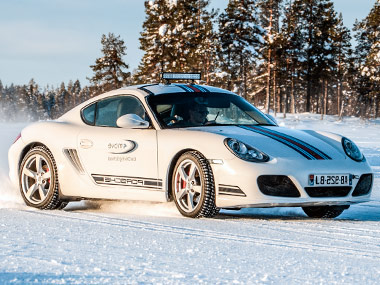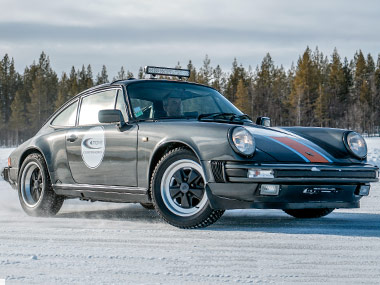 Discover the famous 911 in its purest definition and on ice !
You will for sure be amazed by the real benefits of its specific and legendary architecture in these conditions.
With a well-known Turbo flat-4 and its expressive dump-valve, its efficient 4WD transmission, its playful equilibrium, our Impreza GT will quickly make you feel confident with rally driving.
Offering 250 HP, it is equipped with a short gears racing gearbox since 2019, for an even better rally experience !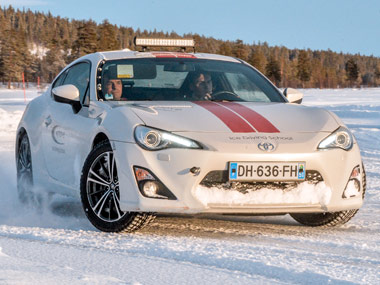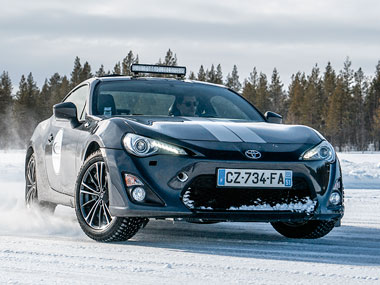 With its progressive equilibrium, and its setup which we optimized years after years, this japanese coupe with front engine, rear wheel drive and limited slip differential, is perfect to learn driving sideways and embrace the universe of drift !
Its pure performance level will also surprise you. Our guests appreciate it so much that we decided since 2019 to include a second one in our fleet !

Nicolas
Track driver
It was the 3rd year for me.
Magnificient scenery, top team, we feel like with family, even better maybe 😉
It's really a superb experience, and the sensations are amazing. It is also defintely a must for improving your driving skills.
The different tracks are interesting, well shaped, and the long rally track is technical and pretty fast. Coffee brake and debriefing cocktail in a friendly atmosphere.
See you next year for sure, thanks !


Pierre
Porsche enthousiast
Incredibly professional !
100% of the 9 Porsche addicts of our group have been enchanted by the driving duration, the quality and diversity of the cars, and overall for the perfect organisation and kindness of the whole staff…
Nothing else to say than…
… I'll be back !


Charles
Guest
Unforgetable
A great organization, as appreciated as the friendlyness of every moments ! Perfect !
Team is very pro, cars are various, training efficient and nice. The freedom given to customers is also quite unbelievable.
Thanks to the team and see you next year !
Don't hesitate, book !

Our tracks are located 10 km from Arjeplog, on a lake named "Ullak". It is surrounded by mountains and offers a great scenery on the snowy forest.
The ice thickness vary from 1m to 1m50, offering a perfect safety to our guests, but also to the track preparation team and their heavy machines…
Ice Driving offers in Lapland
Travel & Accomodation package
Our Travel & Accomodation package includes your plane tickets from European major airport, a guided tour from the airport to Arjeplog, transfers to the tracks, lunch at the track, and debriefing cocktail around the fire.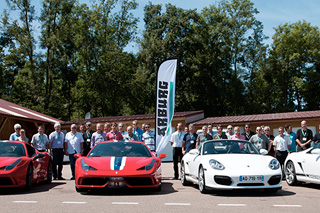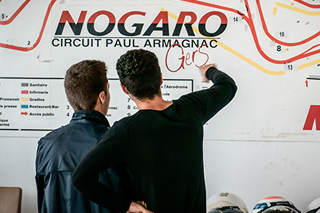 Live an unforgettable adventure in Lapland !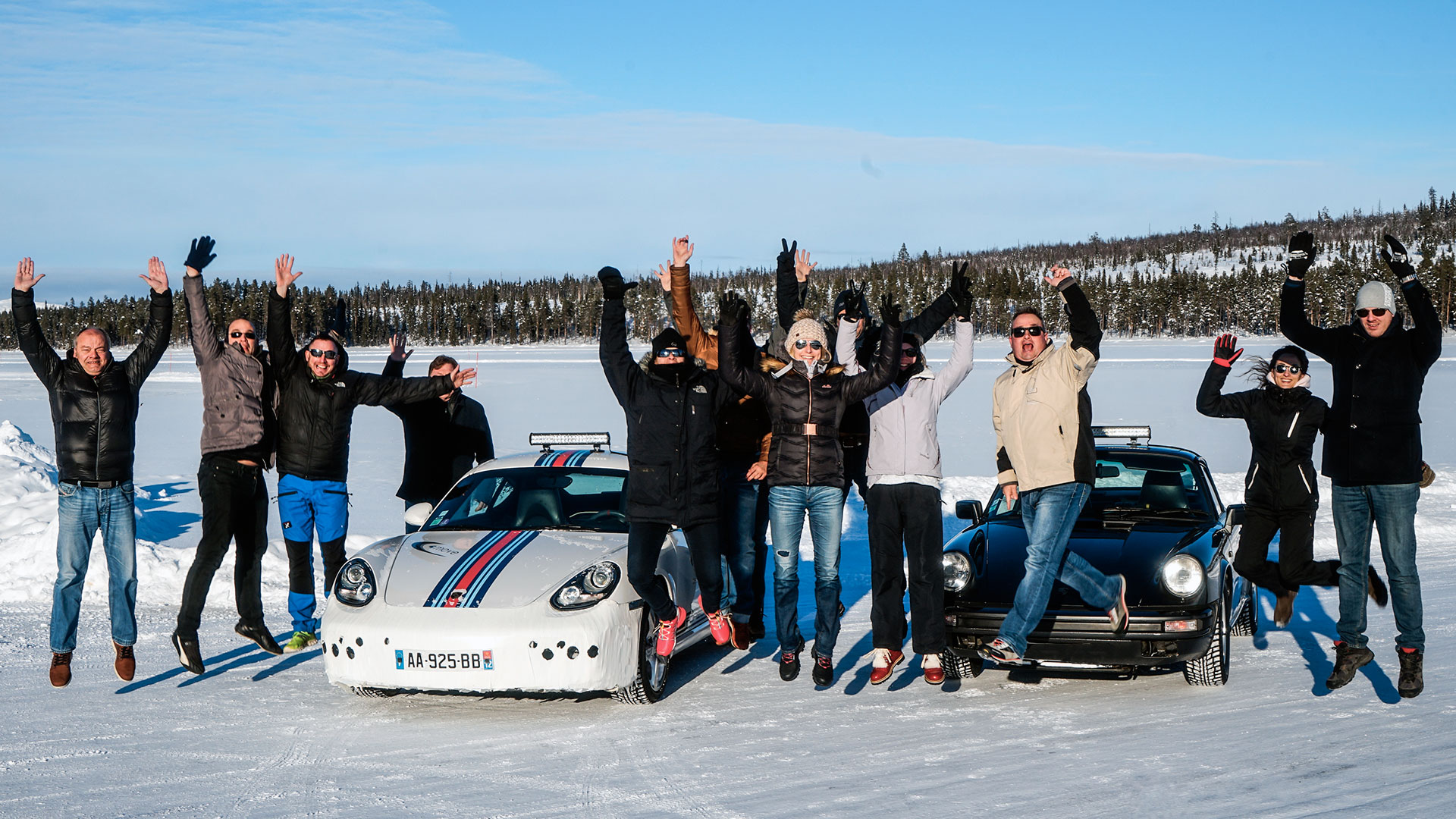 All inclusive
No stress, 4Move takes care of your whole trip, from departure to return !
Unforgettable
4Move experience in Lapland will let you a lifetime souvenir
Story
Come back from your adventure with free photos and videos !
Networking
Enjoy 4Move program for networking in the best environment
This error message is only visible to WordPress admins
This endpoint has been retired